Ahoy Hoi An Boutique
Resort & Spa
Ahoy! Where Timeless Charm Meets Modern Luxury
"Ahoy" is the Dutch sailors' way of greeting, which once echoed through the bustling Faifo Port (Hoi An old name) as a formal greeting from the residents of that era. And now, "Ahoy" resonates once again at Ahoy HoiAn Boutique Resort & Spa, a resort product created to preserve and honor the unique cultural blend of the ancient town of Hoi An – a UNESCO World Cultural Heritage site recognized on 4-12-1999
Located at 300/8 Cua Dai, Ahoy HoiAn Boutique Resort & Spa boasts a unique architectural style that combines traditional Vietnamese architecture with modern design, creating a perfect blend of warmth, refinement, and luxury. With beautiful swimming pools nestled in a lush green garden, along with the dedicated and hospitable Ahoy staff, each guest will experience a romantic Hoi An spirit during their stay here.
Discover luxurious stays at our top-rated hotel
An unforgettable experience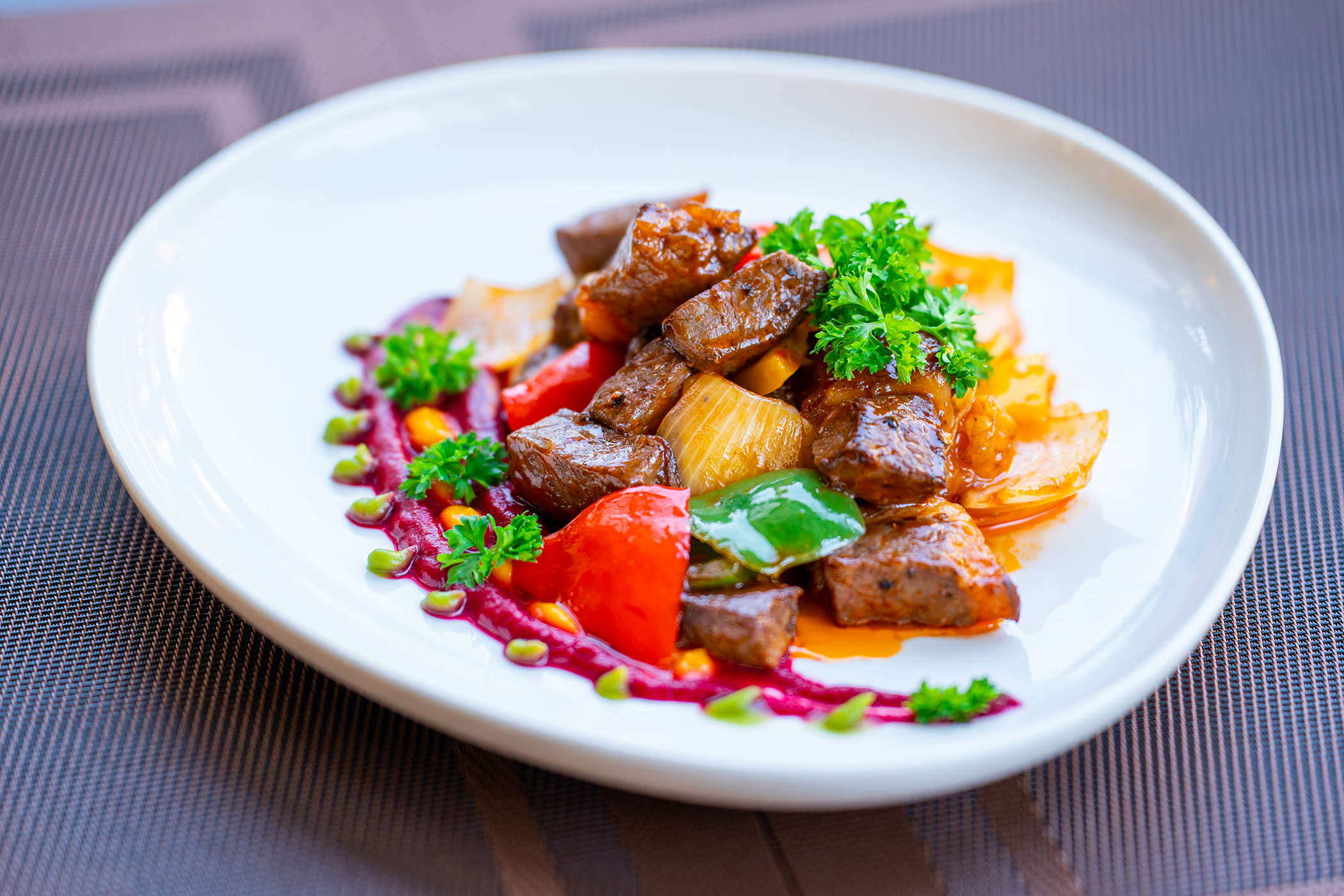 Make the best of your stay in Hoi An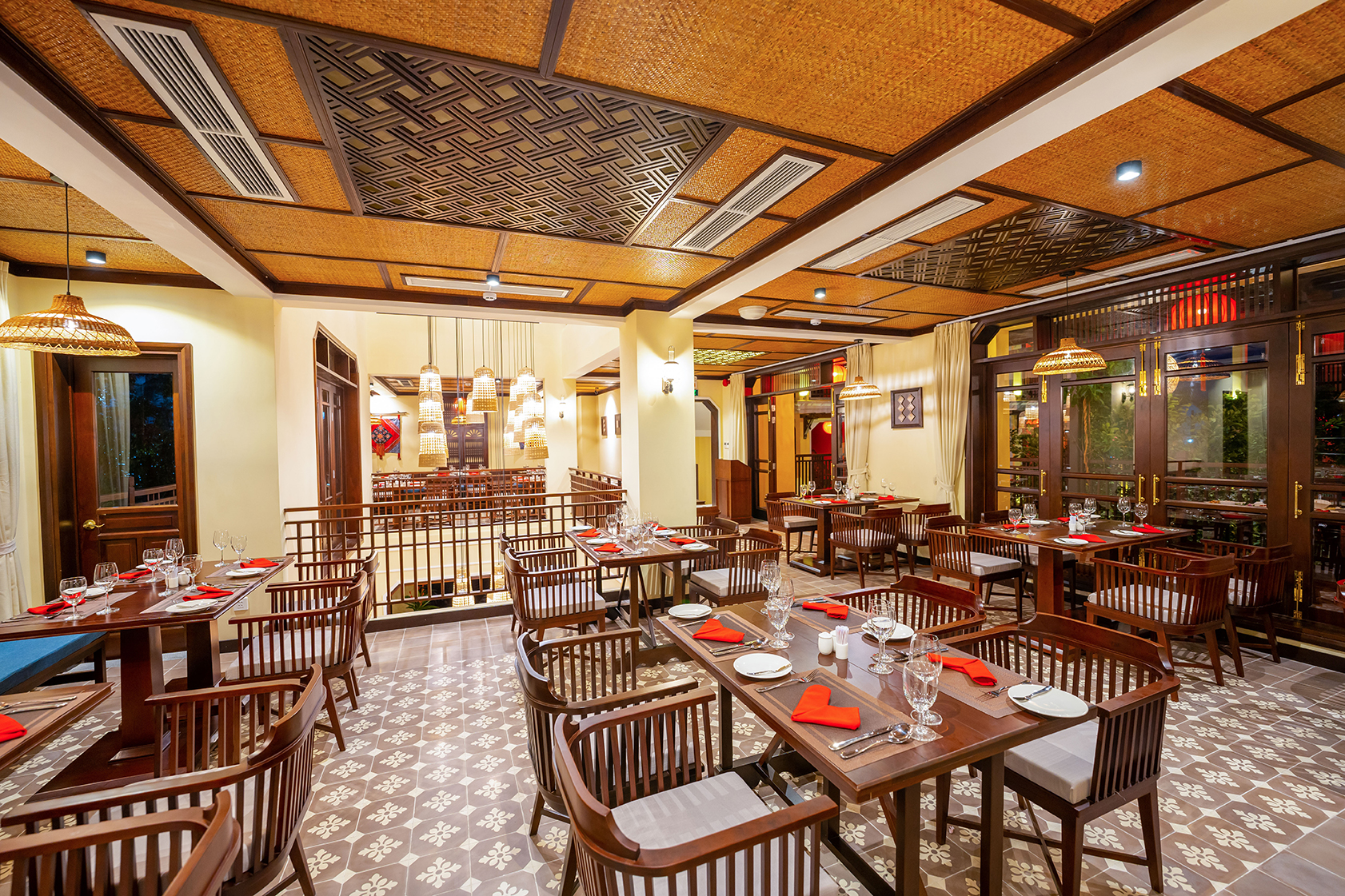 The Ocean Wave Meeting Room is located on the first floor of the D building within the hotel, and is…
Discover the resort's photo collection
Wunderschöner Aufenthalt in einem tollen, neuen Hotel Ich habe 5 Nächte im Ahoy Hoi An Boutique Resort verbracht. Das Hotel ist neu und öffnet nicht alle Zimmer auf einmal, sondern 'step by step'. Dies zeigt schon ihr Anspruch den best möglichen Service für die Kunden zu erbringen und das merkt man auch! Das Personal ist unheimlich freundlich und hilfsbereit. Der Service deshalb als top zu bewerten! Die Anlage allgemein sehr schön gemacht mit viel Liebe bis in's Detail. Die Zimmer um den sehr schönen Pool gelegen mit sehr guter Ausstattung und sehr geräumig! Es gibt eine grosszügige Aussendouche zusätzlich zum Badezimmer innen. Ein Balkon oder Terrasse für jedes Zimmer sind ebenso standard. Das tolle Frühstücksbuffet ist ebenso zu loben, es lässt keine Wünsche offen und entspricht fünf Sternen. Es gibt eine Bar mit happy hour von 17:00-19:00 und ein Restaurant mit vietnamesischer und westlicher Menue Auswahl. Was soll ich sagen, best possible value for the price!Vielen Dank den Mitarbeitenden für die tolle Zeit im Ahoy! Ich werde bestimmt wiederkommen in diese wunderschöne Stadt und Hotel. Take care and cu, Frank
Loved Ahoy - great hotel with excellent staff! Extremely nice hotel, and fantastic staff...especially Tu who looked after us extremely well. Would highly recommend and happily stay again on my next visit.Great rooms, nice pool plus free bikes and shuttle bus service between hotel and beach / old town.Only negative was the gym, but it's a newly opened hotel which might explain the lack of equipment.
Near to Perfect Stay Experience! I have stayed on many 4-5 star hotels and resorts but this hotel stands out due to their service and price points. They made sure I had a comfortable stay and wonderful time in Hoi An. Here are some cookie points which they have provided that are outside of hotel regular service.:1. They never expect tips nor hard sell. 2. They welcome you with a cup of tea and cold towel to wipe your sweat. 3. They have a scheduled shuttle bus to the beach and old town. It was broken at my time of stay. Therefore, they have paid for my taxi rides from and to their hotel, according to the schedule. 4. They have a partnership with Shore Club at An Bang beach. You can have a beach chair with a huge umbrella for free when you get there via their free shuttle bus. 5. Upon checkout, an employee will meet you outside the room, ready to pick up your luggage.6. They can arrange a car to drive you to Da Nang Airport at a much lower rate than taking a taxi.Pros:1. Excellent service - Shout out to my favorite receptionist, Ms. Tu!2. Clean room.3. Best price offer with all things considered.4. Great location as it is far from too many tourists but close enough to places of visits by car (5-10mins). 5. Slightly hidden from the road. Hence, not noisy from the traffic.6. Great breakfast selection (beef soup, fruits, pastries etc.). Cons: 1. This is a relatively new hotel. Therefore, their gym is not yet up to my standard and currently under development/improvement.
Best hotel in whole Vietnam This is the best hotel in whole Vietnam. I've never seen such a great service. The staff is so friendly. Especially Tu an My are so great.The whole area is so clean and the rooms are very big and cosy.If you want to have the best holidays you could imagine, just stay here and enjoy.
Ahoy Hoi An Boutique hotel gets everything right! Do not miss the opportunity to stay at this traditional design new boutique hotel. The attention to detail in design-decor and service are exceptional. The breakfast is fresh and includes pho and an egg station along with barista coffee. The hotel is set back of a city street in a quiet neighborhood. The hotel offers complimentary shuttles to Hoi An and the beach, both within walking and cycling distance. Imagine pedaling through rice paddies to the beach on a complimentary bicycle. Definitely recommended.
Wonderful boutique hotel with beautiful pool and great staff Wonderful boutique hotel set in lovely grounds and with a beautiful pool . Our room was spacious and spotlessly clean . The hotel breakfast was varied . All of the staff were so kind and helpful throughout our stay . We made use of the shuttle bus service both for trips to An Bang beach ( lovely ) and into Hoi An old town . Some great restaurants within easy walking distance of the hotel - (we particularly liked The Red Dragon ). Definitely the best hotel that we have stayed in so far in Vietnam and such great value .
Beste Unterkunft in Vietnam! Bestes Hotel in Vietnam - mit Abstand! Das Hotel ist wunderschön, neu, modern eingerichtet, sehr schöne Zimmer mit gemütlichen Betten und freihstehender Wanne sowie tollem Blick in den wunderschönen Innenhof mit Pool. Das Frühstück bot eine sehr große Auswahl (man kann u.a. sich Omelette usw. frisch machen lassen). Das beste ist das unglaublich freundliche, hilfsbereite Personal! Als ich krank wurde, haben sich Tracey und ihr Team liebevoll gekümmert - danke! Wir würden es absolut jedem empfehlen, hier in Hoi An zu bleiben. In der Altstadt ist man mit Taxi schnell und günstig. Wunderbar!
Ahoy is the best! Ahoy Hoi an boutique resort is fantastic!! The best place I've stayed in Vietnam. The staff go above and beyond to make your stay the absolute best. The rooms were large and spacious and immaculately cleaned every day. I had the best waggu beef burger I've ever had at the restaurant. The swimming pool is lovely and cool on the hot sticky days. I honestly could not fault this hotel they catered to my every need.
Một trải nghiệm tuyệt vời khi đến Hội An, Ahoy họ xem mỗi một vị khách hàng là một người thân của họ, tôi yêu Ahoy❤️❤️❤️ Tôi đã đến Ahoy, cách đây vài ngày chất lượng dịch vụ ở đây quá tuyệt vời và không có gì để phê bình. Một khách sạn nằm ven cánh đồng lúa xanh rất yên tĩnh và lãng mạn. Đặc biệt đội ngũ nhân viên của Ahoy làm cho tôi cảm thấy mình như một người thân của họ khi ở tại khách sạn họ rất vui vẻ và thân thiện❤️. Nếu quay trở lại Hội An tôi sẽ chọn Ahoy là nơi để nghỉ dưỡng
Beautiful hotel we absolutely loved our stay at ahoy. everything was fantastic…we originally only booked for 3 nights but enjoyed it so much we extended to 6 nights! the room was spotlessly clean & beautifully furnished, the pool area was great with lots of sun beds & fresh towels whenever we wanted. the staff were incredible so so lovely, they found out we were on honeymoon & baked a cake & decorated our room. it was such a lovely extra touch. Tracey was so sweet & looked after us so well making sure we had everything we needed, and a special mention too the gardener/pool man who made sure we always had the best sun beds, opened the gym up each day for us & was just so great! We visited their beach club which was equally lovely…& a really great break from hoi an. I can not recommend this hotel highly enough, it is a little bit of paradise on the edge of what can be crazy busy hoi an.
As a guest at Ahoy Hoi An Boutique Resort & Spa, our policies are designed to enhance your stay and ensure maximum comfort and convenience throughout.
Please refer to the Terms & Conditions of the required rate for the relevant cancellation & prepayment policy.
Guests with special needs
We have a number of support services to assist guests with special needs. Please contact our Concierge for more details.
Children should be under the age of 12 to qualify for this rate when booking. Additional cots can be provided on request.
All the Customer to welcome to use the freshwater pool.
No-Smoking in the rooms
Please request a smoking area with our Concierge
No-Smoking in the rooms
Please request a smoking area with our Concierge
For the comfort and safety of all guests, pets are not permitted.
All major credit cards are accepted.